WISE Summit was started by two alumna of Northeastern University (NU) in Boston while they were still attending – co-founders Eliana Berger and Mia Nguyen. WISE Summit stands for "Women's Interdisciplinary Society of Entrepreneurship", and that name basically centers its mission.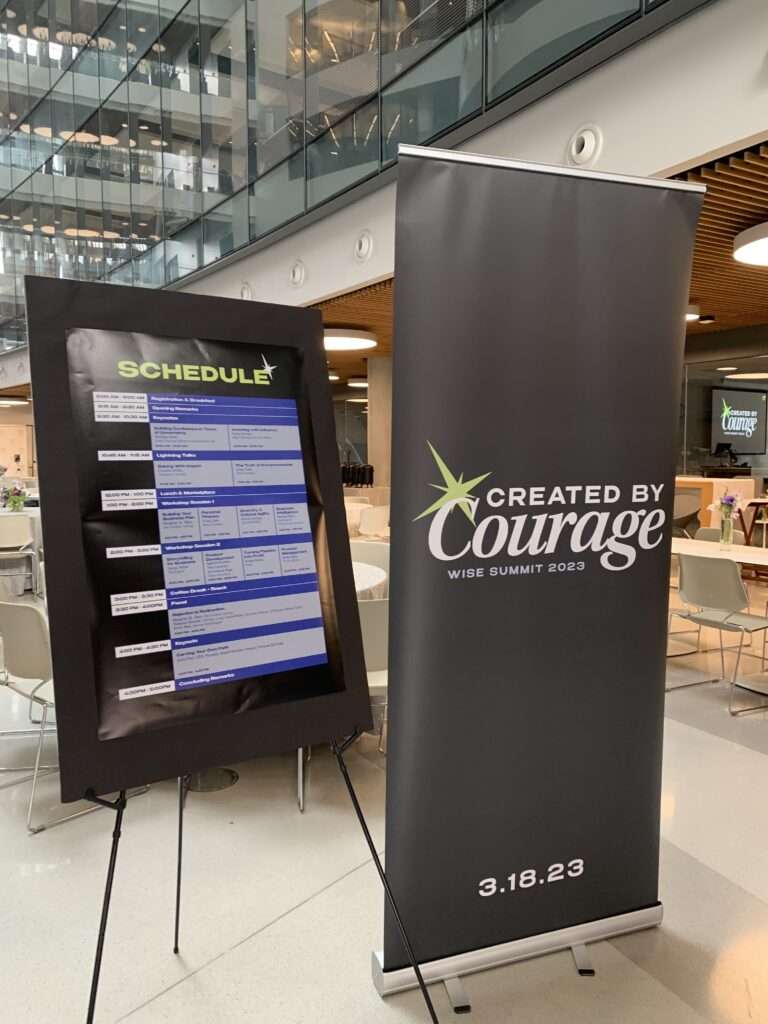 WISE Summit is annual and aimed at women students at Northeastern interested in entrepreneurship, but when I attended the WISE Summit 2023 on March 18, 2023, additional guests were among the attendees, increasing the value of the experience. There was a contingent of business-minded students women students from Université Paris-Saclay in France. I also met students from Dartmouth who attended for the day.
The intention of WISE Summit is to connect the students with a diverse collective of female and non-binary founders and entrepreneurs. Their initial movement has evolved into several different programs, including WeLearn, WeSupport, WeBuild, and WeLaunch. Mainly, WISE is attempt to event the playing field, because according to their web site:
"In 2020, startups led by all-women founding teams only accounted for 2.3% of funding raised, and there are more men named James leading Fortune 500 companies than women leading Fortune 500 companies."
I am "Business Intelligent" and "Created by Courage!"
Thanks to Co-Director of Outreach, Srishti Kundu, I was invited to deliver a workshop on business intelligence (BI)! This year, the summit theme was "Created by Courage", and I really could feel the courage in the room. It was a great experience! I went through a few use-cases in BI, and then the audience broke up into small groups to try to solve a BI challenge presented to the group. It was fun to see the different solutions everyone contemplated, and how they brought their personal experience to the table with their creativity!
WISE Summit 2023 was a Great Experience
I was so grateful to be invited to host a workshop at WISE Summit 2023, and I was also honored to be able to participate in the rest of the conference. The conference itself was extremely well-organized and satisfying to attend, with excellent snacks and atmosphere, nicely-arranged space, and events at just the right pace.
I strongly recommend women college students who are considering entrepreneurship to consider attending Northeastern University, as the college appears to be ramping up its support for women entrepreneurs. WISE – a student-founded effort – has grown exponentially in just a few years, partly due to enthusiastic support from Northeastern. I felt WISE Summit 2023 was a positive, nurturing, and inclusive space that facilitated women helping each other grow in the entrepreneurship space. I hope to be invited back to future WISE Summits!
Updated March 20, 2023.
WISE Summit 2023 at Northeastern University was the biggest and best one so far! I was honored to lead a business intelligence workshop, as I talk about in my blog post.