Data science coaching from a personal coach is worth paying for, as I have described in another blog post. Of course, many data science learners prefer the do-it-yourself method. The do-it-yourselfers like to take my LinkedIn Learning courses, or learn about statistics from my famous YouTube playlist that was posted on FreeCodeCamp.
But do-it-yourself work cannot take the place of one-to-one data science coaching. Here are cases where personal data science coaching is really needed:
The learner is participating in a difficult college program or internship, where the teachers are not very good, there is poor leadership and a lack of scholarship, and it feels like everyone else is cheating
The learner is having trouble applying knowledge they gained from do-it-yourself learning. I especially see this in data science with respect to designing and answering research questions when making portfolio projects.
Data Science Coaching from Monika
Although I offer many learning resources on my social media and lead a group mentoring program, I also provide personal coaching in data science. Here is my process.
Step 1: Onboarding
Before we agree to work together, I always have a free consultation with the prospective learner. We need to make sure we are a good match in terms of style and communication before we embark on a learning journey together. For meeting software, I have been using Zoom lately, but I previously used Skype, and would be happy to meet with you on Skype if you prefer that method. And, if you are in the Boston area, we can always meet in person for coffee!
Aside from the meeting software, I am very picky about the technology we use together. That is because I firmly believe whatever technology you use sets up an operational process. So, to have a "best practices" operations, I select "best practices" software.
My customers will tell you that I insist on using the following technology as part of our coaching relationship.
Dropbox for Sharing Files
All of my customers and I use Dropbox to share files. Here is how to get started with Dropbox.
First you have to register for a Dropbox account. Dropbox says it offers 2 GB free storage, but my customers often complain that they somehow cannot get access to this. I recommend that my customers pay yearly for an individual "Plus" account. They should keep this as their online repository because Dropbox is an excellent backup system. See the graphic below for a diagram of how Dropbox works for cloud storage.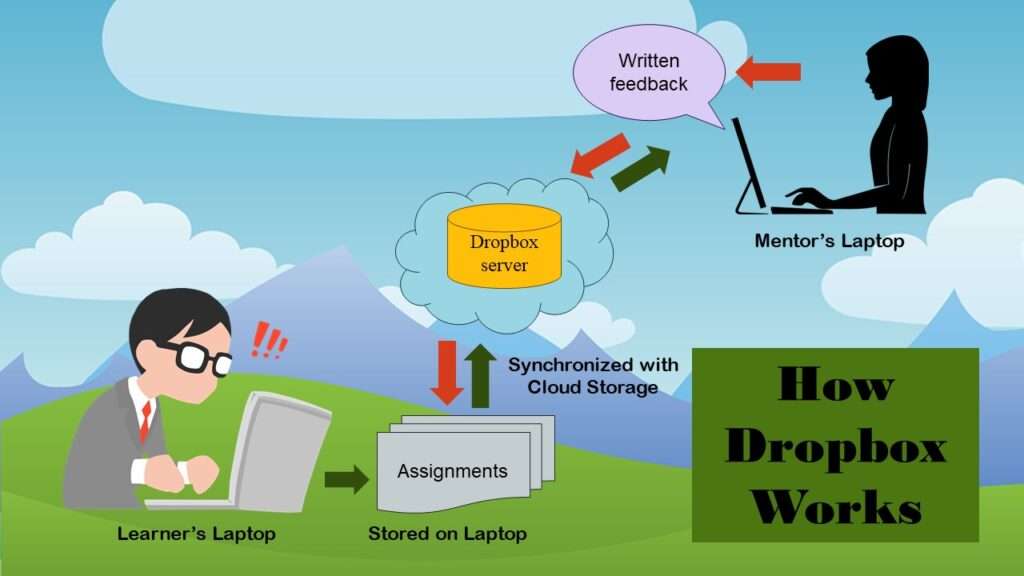 Once you set up your Dropbox account, I will ask you to make a Dropbox folder named after you followed by the word "research" (e.g., if your name is Jay, then the folder would be named Jay Research) and share it with me. We will use that shared folder for all of our work after that.
Next, you will need to install the Dropbox application on your computer.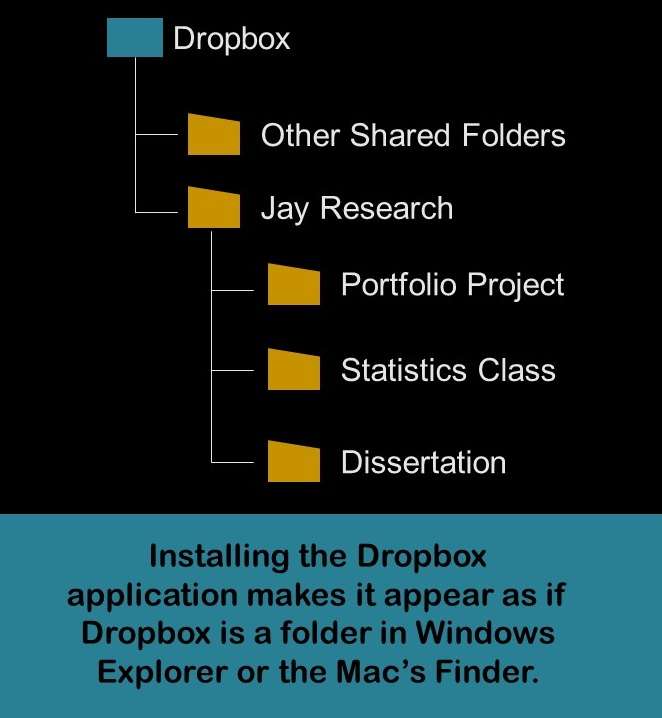 I recommend using Microsoft Windows computers (rather than Macs) for data science and research. However, the Dropbox application works on both operating systems. Installing the Dropbox application makes Dropbox appear as a folder on your computer. If you use Windows, when you install the Dropbox application, you will see your Dropbox files in a folder in Windows Explorer. If you use a Mac and install the Dropbox application, you will see the Dropbox folder in the Mac's Finder.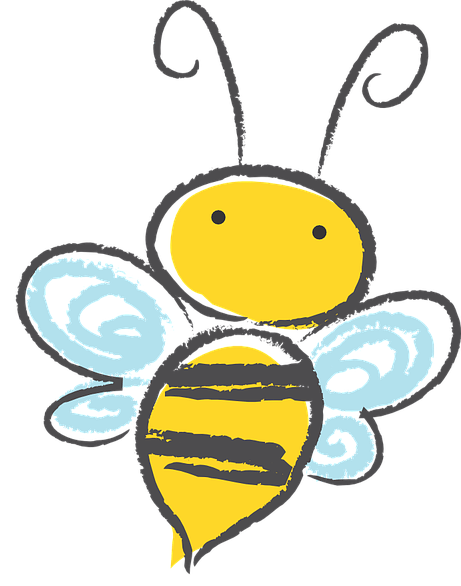 Please note: Dropbox file sharing is much more secure than Google docs and other platforms, and Dropbox does a better job of versioning than those shared platforms. Therefore, I prefer Dropbox and ask my customers to use it with me.
Zotero Reference Manager
Next, I also insist my customers use Zotero as a reference manager. Zotero is free, online reference management software that works similarly to Dropbox, although like with Dropbox, if your storage needs increase, you may have to pay for extra Zotero storage.
For each of my customers, I create a shared library in Zotero from my account so that they can place references in it and will never have to pay for storage, because the shared library in on my account. See the graphic below for a basic schematic of how Zotero works.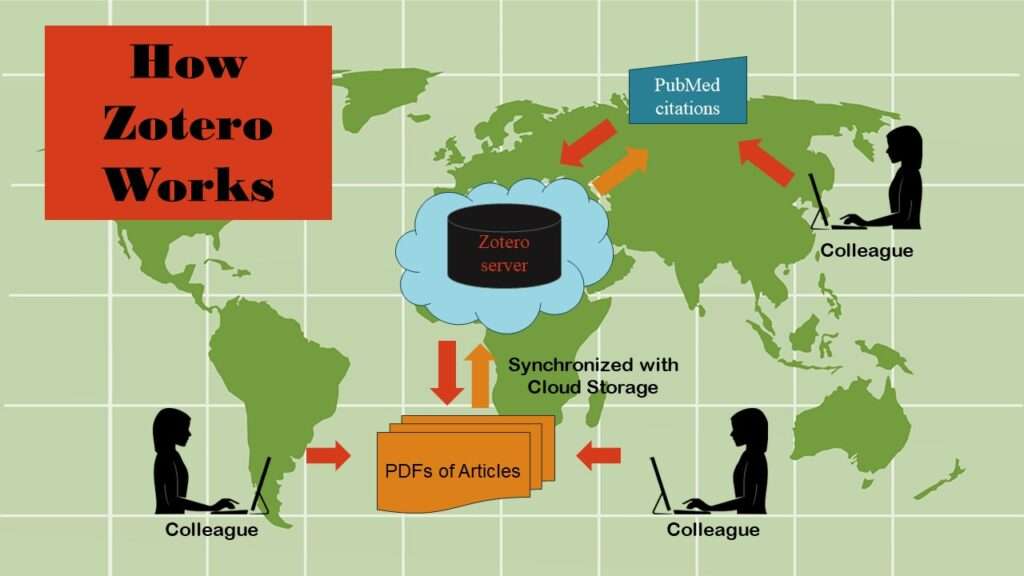 To be introduced to the basics of Zotero, please watch this very old 2013 playlist of short video tutorials I made to help you get started.
Billing and Payment on PayPal
New customers are established by paying a $500 retainer. This can be paid via PayPal (see below) or by some other arrangement. Once the retainer is paid, I will start a spreadsheet in our shared Dropbox folder that tracks these funds. Amounts of future retainers can change by our agreement.
I generally use the online service PayPal for billing. I keep invoices in PayPal, and if the customer does not want to use PayPal to pay me, I cancel the PayPal invoice and make other payment arrangements. Here are the features using PayPal offers:
I can create an online invoice that can be paid by anyone with a link to the invoice.
PayPal accepts payment from credit cards as well as other PayPal accounts.
I can create ongoing invoices, where each time I add a line item, the customer is sent and e-mail update so they can keep track of their bill.
For the initial retainer, I can create a PayPal invoice for the new customer to pay, or I can accept payment a different way, depending upon our agreement.
Step 2: Goal-Setting
After the new customer is onboarded with all the necessary technology and has paid their retainer, we meet for our first paid meeting. At this meeting, we establish our first set of goals.
If you are having me help you with college courses, we analyze the syllabus together, and make a plan for completing all your work.
If you are having me help you with a graduate thesis or dissertation, we set up a plan based on where you are so far in your program, and what your timeline is. Typically, we schedule one 2-hour Zoom meeting once per week. At these meetings, I help you through any obstacles (including statistical code), and I assign you "homework" to do over the next week.
If you are having me help you write a peer-reviewed article, then we make a plan to split up the work accordingly – since YOU are the subject matter expert! Please see my article about project pricing for peer-reviewed articles.
These are typical services I provide. If you have a project and would like project-based pricing, or would like an hourly estimate, please sign up for a free consultation with me, and we will discuss your idea!
Step 3: Data Science Coaching Helps You Achieve Your Goals
My customers routinely achieve whatever goals they set. Whether they aim to learn a lot and get a good grade in a class, complete graduate school, complete portfolio projects, elevate their academic reputation, write a business plan, or even achieve a tenured position in higher education, it seems I always find a way to help them get there.
This is why I often end up doing long-term data science coaching, and helping a customer do career development over time. If I meet them when they are in college, coach them through graduation, and continue to help them develop their higher-level skills, I watch their career blossom over time. They go from learning study design, statistics, and informatics to mastering business systems and operations, management, and leadership.
So, if you are playing the long game with your career, I am definitely the data science coach for you! Please sign up for a free consultation, because – why wait? You have nothing to lose.
Updated September 11, 2023.
Learn about our different free and paid services!
Data science coaching for the right person at the right time can empower them to quickly turn around their grades in college, immediately wrap up a portfolio project, or springboard their career into management or higher! Read my blog to see how.