I'm one of those people in the "over age 45" demographic who is not against Instagram, but never really picked it up. Therefore, it's probably amazing that I'm doing an Instagram campaign. As a user, I'm bad at taking pictures. My arms are too short for selfies. As a consumer, I'm bad at looking at pictures and interacting with them. I'm just bad at the whole thing.
But I thought I should try to see Instagram in a new light, so I took Anson Alexander's LinkedIn Learning course, "Marketing on Instagram". He explains how to actually do an effective Instagram campaign. He also mentioned the Pew Research Institute who follows this stuff.
In a Pew Research survey conducted in the United States earlier this year, 37% of adults said they are Instagram users.
Given that I'm in the "Facebook generation" whether I like it or not, I thought I better expand my horizons.
To be honest, I had a customer who was in graduate school who I helped write a business plan for an Instagram influencer account, and from that experience, I learned that I didn't have what it takes to be a fashion influencer. But then, wasn't trying to get invited to exclusive trunk shows, either. Admittedly I never thought of what she was doing as an Instagram campaign, even though technically, that's what it is.
Advice: Make a Marketing Plan Before an Instagram Campaign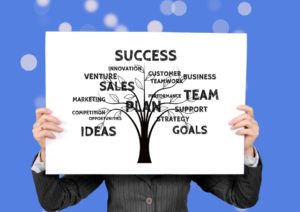 Even if you are doing "social marketing" like I do in public health, it's best to have your act together messagewise before you design an Instagram campaign, because it makes it easier to design the components of the campaign.
To set up an online marketing plan, you can try Brad Batesole's course in Online Marketing Foundations on LinkedIn Learning. He mentions Instagram, but doesn't go into it in detail. I referred to the online marketing plan I set up after taking this course in choosing what to do with my Instagram campaign.
Here is what I learned from the course that I'm putting into action in my campaign.
Research your Competition's Instagram Accounts Before Designing Yours
I'm into data science, so I looked up other data science and statistics accounts. Anson does a great job reviewing other accounts and pointing out how you can give a certain atmosphere or art direction to your account. Then, in the course, he shows you how to do those things.
I finished the course and then did my competition research. The accounts I found had some really nice plots, but the accounts themselves were not really manicured the way Anson shows you how to do in the course. So there was a place where I could stand out!
Post at Regular Times Throughout the Instagram Campaign
I have decided that I am posting at 11:45 am on Monday, Wednesday, and Friday. The reason is that I determined from reading different research online that that is when people who like data science and are younger (the segment I am targeting in my marketing plan with Instagram) are on Instagram more often at that time.
Write a Full Description – Like a Story – For Each Instagram Campaign Post
He pointed out that Instagram users really like it when people put work into their descriptions, and showed examples. I didn't realize that mattered so much since I'm not an Instagram user. In fact, I paid a lot of attention when Anson went through how to use the Instagram interface because I didn't really know how.
Hashtag Limits and Handling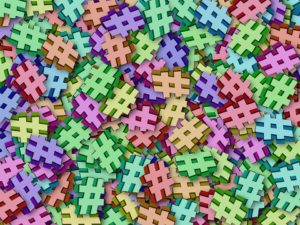 I feel like I will never get the hang of hashtags, but Anson gave good advice. Also, he pointed out that you are limited to 30 hashtags, but you can put them in a reply to your post. I decided to do that, but with me there is a limitation I didn't realize that I'll explain here.
I'm scheduling my posts with a third-party tool, Buffer. Anson didn't mention that in this course – but Brad mentioned it in his course when he talked about Twitter. I'm using Buffer, which can post to Twitter, LinkedIn, Facebook, and Instagram – although I don't use it for LinkedIn or Facebook because I find it easier to post directly to those. I also have never used it for Instagram, so this will definitely be an experiment.
The limitation is that if I put the hashtags in a reply, that means that after my scheduled post posts from Buffer, I'll have to manually go in and reply to it with the hashtags. Of course, the advantage of that is that I can add a few "fresh" hashtags that are trending at that moment – which I can look up using a tool like All Hashtags and pick out the hashtags I'll use.
Unlike Twitter, posting 30 hashtags in a reply isn't considered rude. It's actually nice because it helps people find your post.
Set up a Theme for your Campaign
I decided I would follow his advice on that one.
My Instagram Campaign Starts on September 9, 2019
My campaign starts September 9, 2019 on my account @dethwench – it's up to you to follow me on Instagram and see my theme!
…And of Course, Do Analytics!
I have to use my data science talents, right? Right now, as I write this, I have less than 200 posts and followers. As I said, I never really took to Instagram. But at Anson's recommendation, I have upgraded my personal to a business account on Instagram and hooked it to my business Facebook account, and I have kept track of my baseline data.
I plan to collect data through November, then report back to you to let you know if I met my marketing objectives. So stay tuned!