My colleague Josie Haywood – President of financial analytics firm Wiseiye, Inc. – grabbed me and got me to attend my first Boston FinTech Week, which took place September 9 through 12 this year.
What is Boston FinTech Week?
I had never been, but Josie tries to hit it every year. As you can see by their web site, it is kind of like "restaurant week" for FinTech, where for a week, you can go around Boston to different locations and see talks, participate in events, and network with others, all focused around the topics of finance and technology. As an example, Babson College sponsored the 10 to 4 Lounge, where you could go and hang around and network with people.
That's where Josie and I talked with a rep from Dow Jones about a big data lake they have that you can analyze. There was a sandbox available, but when Josie applied for us to get access, they wanted us to describe an app that we want to innovate. Incidentally, I'm having this "chicken and egg" problem a lot with data and API,
How do I know what I want to innovate before I play in the sandbox or actually try the API? And how do I know the place I'm applying to is not going to steal my idea from my application?
What Can you Do at Boston FinTech Week?
You can do many things at Boston FinTech Week, but the thing that I emphasized was networking, and Josie really helped hook me up. We ended up going to two different events that were held during FinTech Week and are associated with business, but were not officially connected with FinTech. We went to event sponsored by the Inner City Alumni Network (ICAN), as well as the Associated Industries of Massachusetts (AIM) Boston Regional celebration.
Inner City Alumni Network (ICAN) Event during Boston FinTech Week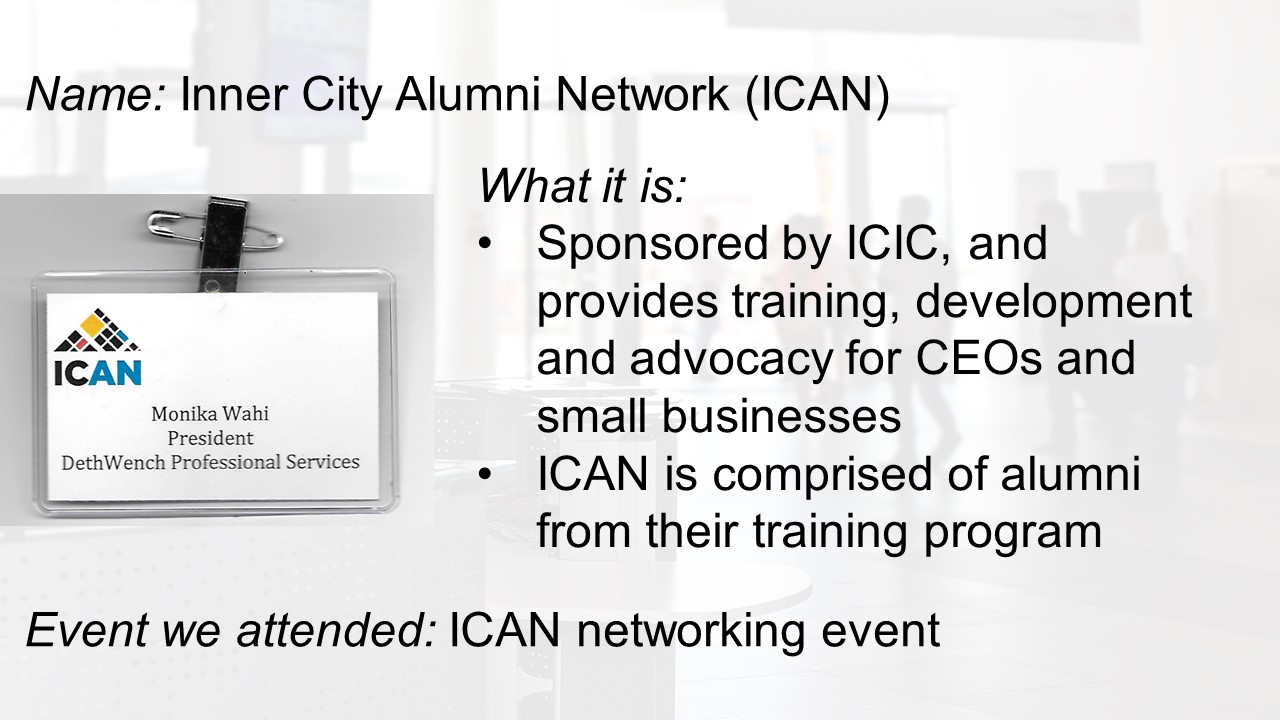 The ICIC is an organization that support urban businesses. In addition to advocacy, they provide resources and training programs. Josie is part of the Inner City Alumni Network (ICAN) because she completed their program.
Although Josie told me she learned a lot from her participation, and the other alumni had positive reviews, I found that the challenge voiced by many was taking it to the next step.
How do you go from networking to actually negotiating a contract?
Associated Industries of Massachusetts (AIM) Regional Celebration during Boston FinTech Week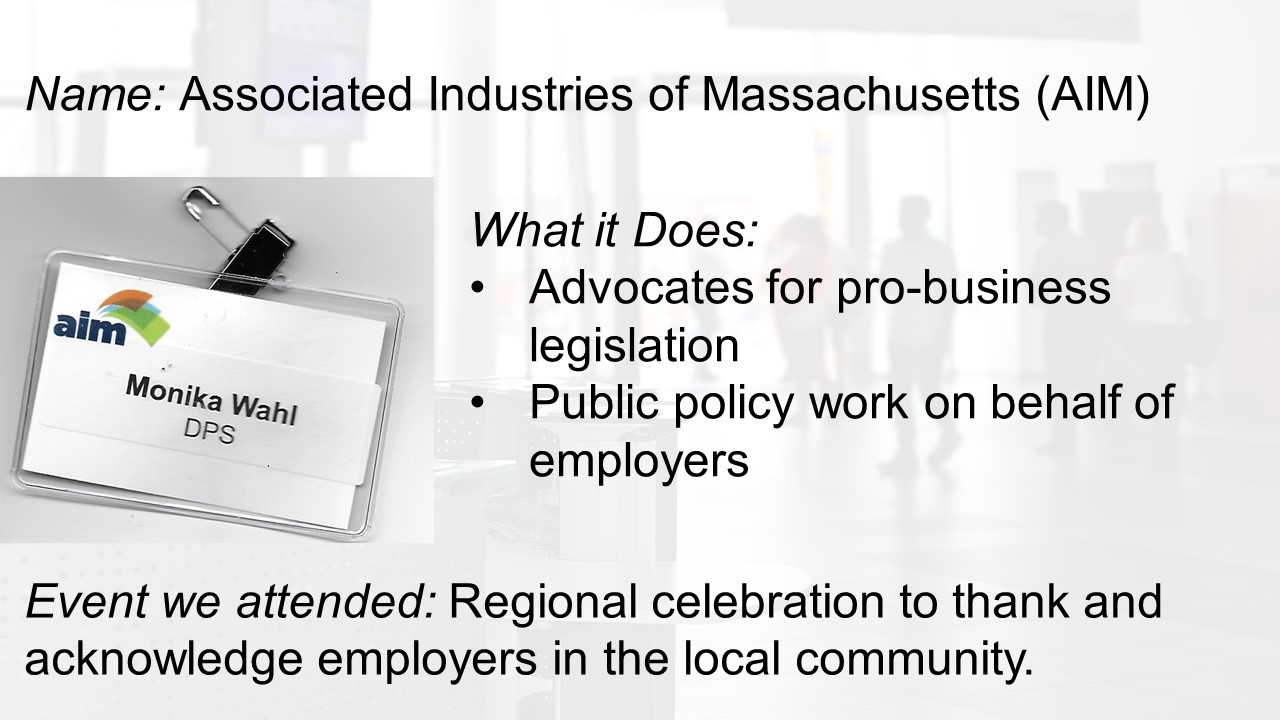 Associated Industries of Massachusetts (AIM) is less interested in training businesses, and is more interested in impacting public policy around businesses and advocating for them.
Final Reflection on Boston FinTech Week
If I was to compare the two networking events, I would say we got more out of the AIM event compared to the ICAN event because at the AIM event, we met some people in the banking business, which is what we were targeting for Boston FinTech Week. Also, AIM gave us an excuse to go over to District Hall, which is an amazingly great venue in an amazingly hard-to-get-to place.
After drinking with our two new BFFs we subsequently met at the bar, and fully examining the trials and tribulations of dating while building your business, our drinking club decided we still had the same pain point:
How do you move from networking to a contract?
Stay tuned! Josie and I are working on the answer….