From 2012 until recently, I was an adjunct lecturer at Laboure College in Milton, Massachusetts. At that time, I taught a course called, "Fundamentals of US Healthcare Delivery" in person, in a hybrid setting, and entirely online.
Textbook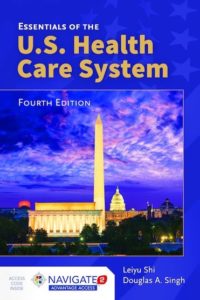 In general, I would recommend using this series of textbooks by Leiyu Shi and Douglas A. Singh called, "Essentials of the U.S. Health Care System". Although the image I posted is for the 4th Edition, I actually used the 3rd Edition textbook for these lectures, which were created in 2013.
Lectures
I developed PowerPoint slides and recorded YouTube lectures for Chapters 1, 2, 3, 4, 5, 6, 7, 8, and 11, because I thought those were the most important chapters to cover for the class. I combined 5 & 11 together, and split 1 and 8 into two halves because both were a lot of material.
Educational Resources
While I admit the videos are a little dated, I keep getting comments and traffic, and I often get requests to post the slides. That's the main goal of this blog post – to make it so learners have somewhere to download the slides.
Chapter 1: Major Characteristics - First Half
Download Ch. 1 1st Half Slides
Chapter 1: Major Characteristics - Second Half
Download Ch. 1 2nd Half Slides
Chapter 2: Foundations of Healthcare Delivery
Chapter 3: History of US Healthcare
Chapter 4: Providers and Professionals
Chapters 5 & 11: Technology and Special Populations
Chapter 6: Financing and Reimbursement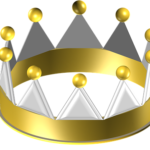 This one is a healthcare community FAVORITE!
https://youtu.be/3PVSYPDcBOo
Chapter 7: Outpatient and Primary Care
Chapter 8: Hospitals - First Half
Download Ch. 8 1st Half Slides
Chapter 8: Hospitals - Second Half
Download Ch. 8 2nd Half Slides
Updated August 25, 2019. Added redacted slides for Chapter 1 first half on December 8, 2020.